LEVEL UP & REVEL UP!
REVEL FIT CLUB has redefined fitness with its effective, efficient, and fun workouts. After training countless clients, Dane Drobny—REVEL founder and renowned SoCal trainer—created a fitness method that works. Creating a fun and welcoming atmosphere was essential. We understand showing up is half the battle.
REVEL FIT CLUB is a fully immersive experience unlike any other gym in San Diego. Our boutique fitness studio delivers strength, cardio, and HIIT workouts in a dynamic, music-pumping, modern space. Equipped with top-of-the-line equipment, spa-like amenities, and an organic vegan smoothie bar, REVEL provides a one-of-a-kind experience.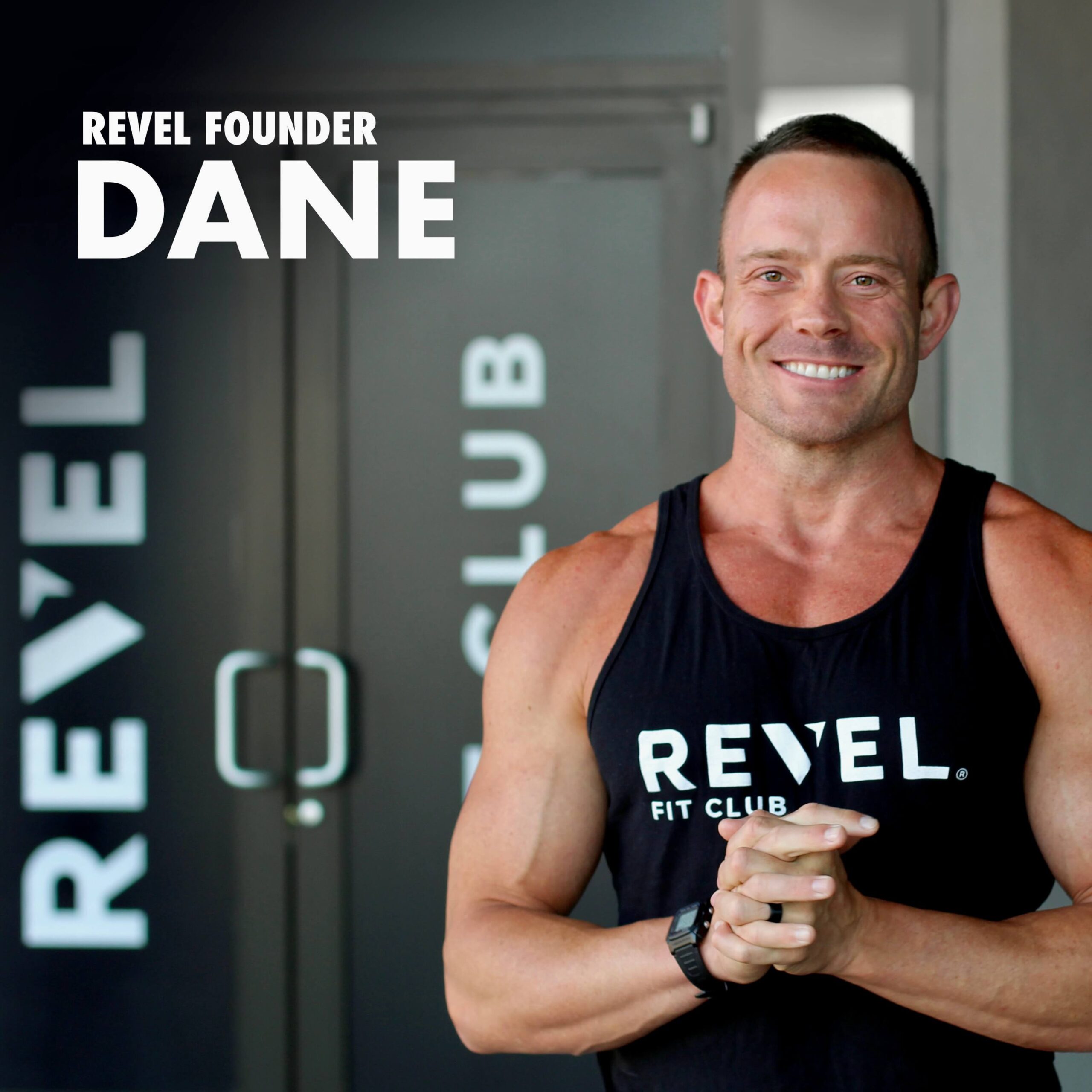 REVEL FOUNDER
Dane Drobny
After leading and taking over 10,000 fitness classes, Dane Drobny—REVEL's founder and renowned Southern California trainer, has created a unique fitness experience unlike any other.
On the surface, we sell sweat, endorphins, and fitness. But the truth is it goes much deeper than that. REVEL is a feeling, an experience, a form of self-expression, an entirely new language and way of thinking in the fitness industry. We are here to pull back the curtain and introduce you to your fullest potential.
TORCH CALORIES
BURN 2-3X MORE CALORIES WITH 50-MINUTE CLASSES, ALL DESIGNED FOR MAXIMUM RESULTS.
BUILD MUSCLE
JUST BECAUSE THIS IS A GROUP FITNESS CLASS, DOESN'T MEAN IT'S ALL CARDIO,  YOU GET TONE AND BUILD THE RIGHT MUSCLE.
HAVE FUN!
THE MUSIC IS LOUD, THE LIGHTS ARE  DIM AND THE REVEL CREW ALWAYS MAKES GETTING IN SHAPE FUN.